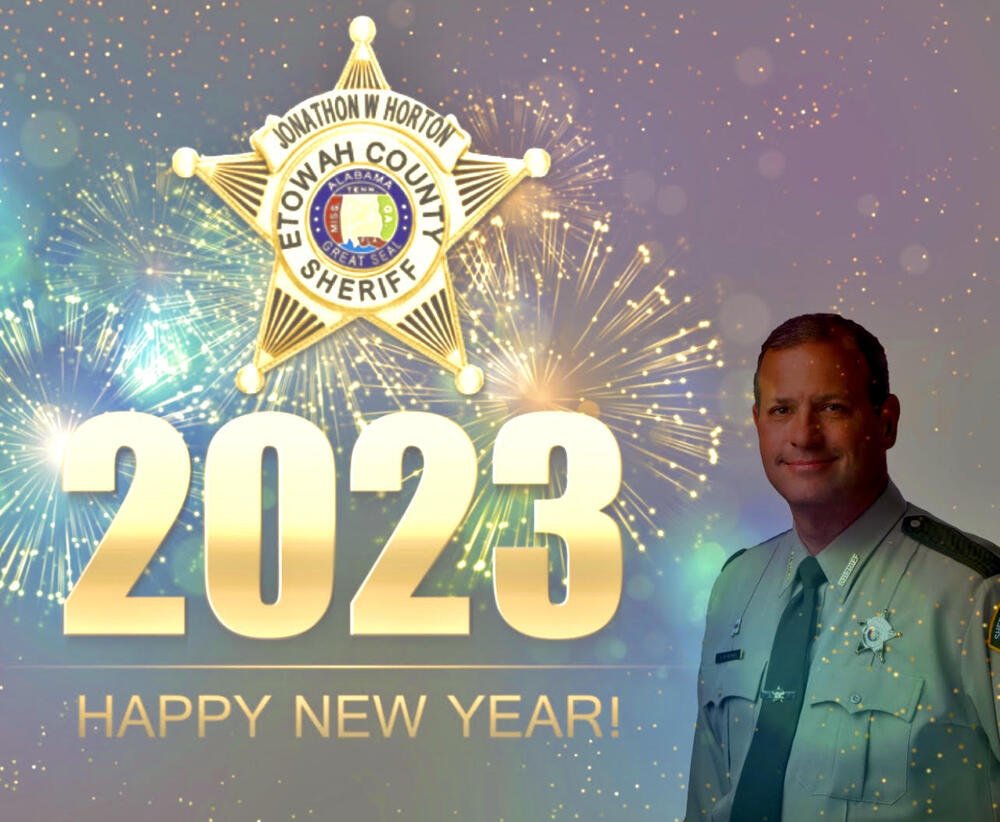 I would like to take this opportunity to extend our best wishes for a wonderful and safe New Year from all of us at the Etowah County Sheriff's Office. We look forward to helping make 2023 an excellent year for our community.
The responsibility of serving the citizens of Etowah County is not one I take lightly, and I believe progress has been and will continue to be made.
Our office has achieved several successes this past year that I am very proud of. Some of these successes include:
Received Grant for additional K-9
Received Grant for Drone purchase
4 Deputies obtained part 107 through the FAA to be a drone pilot
Purchased $400,000 in new body Cameras and Tasers
Added 8 new vehicles to the fleet
Added 10 FLOCK Cameras in the county as a deterrence and help assist in solving crimes.
Worked with the County Commission in purchase of new training and Annex building.
Completed and implemented new policy and procedures for the Sheriffs Office and was approved by the Sheriffs Personnel Board.
Additional SRO positions were filled and now every campus has SRO. With help of private donor.
Held Womens self defense class
Held citizen firearms safety classes
Complete another Student Leadership Academy Class(incoming High School Seniors)
3 deputies have became instructors
Around 40,000lbs of trash has been collected and disposed of from the side our roadways in Etowah County.
Etowah County Drug Unit made 1,384 Drug cases.
The Patrol Division answered over 5000 Calls for service averages around 416 per month.
Created a Rural Patrol detail to keep patrol cars in the very rural areas of the county.
Completed a new in house training program to begin January 2023.
As we approach the new year, my commitment to this county's citizens remains strong, and I will continue to work with you to improve the quality of life for our county's current and future residents. I hope that 2023 will be a year when members of our community frequently extend a helping hand to their neighbors, coworkers, family, friends, and strangers in need.
It's an absolute pleasure to say "thank you" to our community, as we wish you a full year of happiness and success.
Please contact my office if we can be of assistance.
Thank you again for the opportunity,
Sheriff Jonathon W Horton