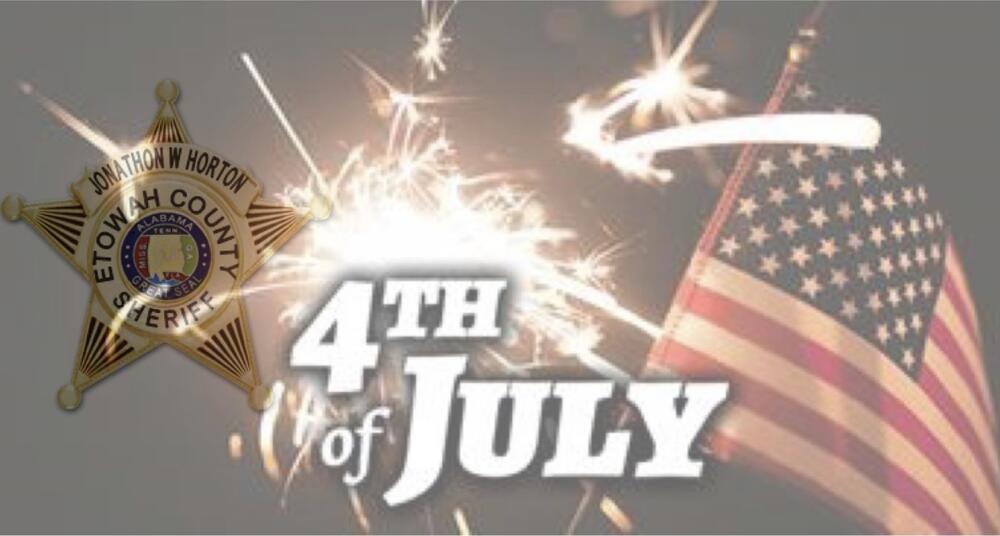 Sheriff Jonathon W. Horton and the Etowah County Sheriff's Office wishes you and your family a safe and exciting 4th of July. This holiday is a celebration of our independence as a nation on July 4, 1776.
Remember that fireworks can pose a fire and safety hazard to those who use them. Use caution when shooting fireworks, and be sure to follow these recommended safety tips:
Read cautionary labels and performance descriptions before lighting a firework.
Never give fireworks to children.
Wear safety glasses when shooting fireworks.
Use the fireworks outdoors, away from buildings and vehicles.
Dispose of fireworks safely (wet them down and place them in a metal trash can until the next day)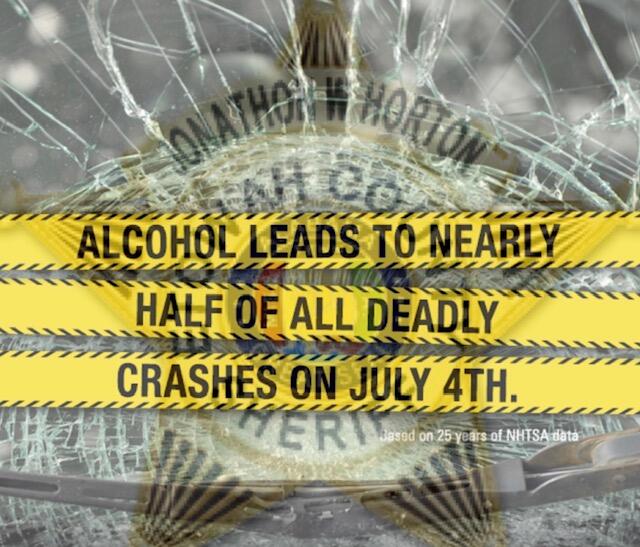 Let's not forget, all too often the festivities turn tragic on the nation's roads. This American holiday is also one of the deadliest holidays of the year due to drunk-driving crashes.
In 2020, 493 people died in motor vehicle crashes over the July 4th holiday period (6 p.m. July 2 - 5:59 a.m. July 6, 2020). Forty-one percent (201) of those fatalities occurred in alcohol-impaired-driving crashes.
From 2016 to 2020, there were 1,390 drivers killed in motor vehicle traffic crashes over the 4th of July holiday period. Thirty-nine percent (542) of the drivers killed were alcohol-impaired (with a blood alcohol concentration of .08 or higher), and more than half (51%) were between the ages of 21-34.
Please celebrate safely and responsibly!
Sheriff Jonathon W. Horton