Assault/Robbery Investigation
06/22/2022
PRESS RELEASE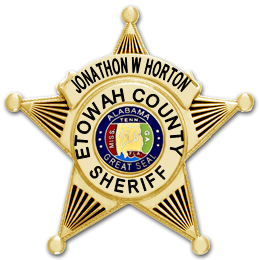 Wednesday June 22, 2022
Assault/Robbery Investigation
(Etowah County, Alabama), One injured and one in custody in morning incident in Etowah County, according to Sheriff Jonathon Horton.
Deputies responded to US Hwy 411 North just outside the Gadsden City Limits for a male in roadway covered in blood. From information gather by victim and witnesses on the Hwy 411 scene a suspect was established and a person of interest has been taken into custody.
The Male subject in the road way has been taken to UAB hospital by Survival Flight, and Sheriff's Investigators are actively processing two different scenes.
No names are being released at this time, due to next of kin notification or formal charges are brought.
The Sheriff's Office is being assisted by the Gadsden Police Department. Gadsden Fire and AMED ambulance responded.