Drug Arrest
06/22/2022
PRESS RELEASE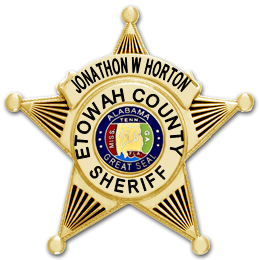 Wednesday June 22, 2022
DRUG ARREST
(Etowah County, Alabama) One individual has been arrested with drug charges in Etowah County, according to Sheriff Jonathon Horton.
RENARDO JEROME SANDRIDGE (32) of Gadsden, Alabama is charged with Drug Trafficking (Fentanyl), one count of Unlawful Possession of a Controlled Substance w/Intent to Distribute (Methamphetamine), one count of Unlawful possession of Marijuana Second, one count of Certain Persons Forbidden to Possess a Firearm. one count of D.U.I., one county of Attempting to elude Law Enforcement, and Violation of Open Container Law.
On June 19, 2022 Officer Kenneth Morgan with the Gadsden Police Department attempted to stop a vehicle driven by Sandridge for a traffic violation. Mr. Sandridge refused to stop and led Officer Morgan on a brief vehicle pursuit. After a short foot pursuit Mr. Sandridge was captured.
Search incident to the arrest Officers located approximately 13 grams of Fentanyl, approximately 15 grams of Methamphetamine, a quantity of Marijuana, and a handgun.
Renardo Jerome Sandridge was arrested and is being held in the Etowah County Jail on a $153,000.00 cash bond and $2,500.00 surety bond.
The Etowah County Drug Enforcement Unit, Gadsden Police Department, and the FBI North Alabama Criminal Enterprise Task Force participated in the case.