Chemical Endangerment Arrest
07/18/2022
PRESS RELEASE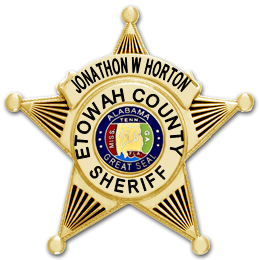 Monday July 18, 2022
Chemical Endangerment Arrest
(Etowah County, Alabama), A Gadsden woman has been arrested on 07/12/2022 for Chemical Endangerment of a child, according to Sheriff Jonathan Horton.
Hali Marie Burns, 34, of Gadsden, is charged with chemical endangerment of a child which is defined as exposing a child to an environment in which controlled substances are ingested, produced or distributed, which is a felony, Investigator Brandi Fuller said.
Burns admitted to using Methamphetamine and Subutex while being pregnant. Burns tested positive for Amphetamines, Methamphetamines, ecstasy, and Buprenorphine during her pregnancy. The baby was also positive for Amphetamine and Methamphetamine. The baby was kept in the hospital for approximately 2 weeks due to withdrawals from the use of drugs during Burns pregnancy. Burns did not seek a prescription for Subutex till 2 weeks before she gave birth to baby Burns.
Etowah County Department of Human Resources is involved in this case and the baby has been placed in Relative Placement with the department. Burns has another child that has also been placed in Relative Placement.
Burns has a bond that has been set at $10,000 cash with the conditions of completing a drug treatment program and to be supervised by the Etowah County Court Referral Office for drug testing.