Suspects wanted on Theft related charges after Chase
07/25/2022
PRESS RELEASE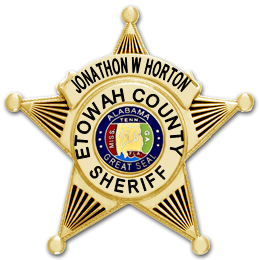 Monday July 25, 2022
Suspects Wanted on Theft Related Charges After Chase
(Etowah County, Alabama) Arrest warrants have been obtained on two Cherokee County men for receiving stolen property 1st degree, according to Sheriff Jonathon Horton.
The warrants were obtained on James Wallace Bishop, of Fornery for attempting to elude and receiving stolen property 1st degree and also on Jerry Dale Downey of Piedmont for receiving stolen property 1st degree which are felonies according to Investigator Will Farley.
Cherokee County Investigators had been in contact with Etowah County Investigators that they had information that two stolen vehicles from Cherokee County were possibly in the Ball Play area. Investigator Farley went to a residence on Beard Road in the Ball Play Community where he located one of the stolen vehicles. James Bishop led Etowah County Investigators and Deputies on a high speed chase through ball play where he wrecked the vehicle on Gnatville Road close to the Cherokee County Line and then fled on foot.
A second stolen vehicle was later located at the same residence on Beard Road by Etowah County Investigators. Both Bishop and Downey are still at large and are wanted in connection with the stolen vehicles. Any information on either please contact the Etowah County Sheriff's Office or Cherokee County Sheriff's Office.