School Resource Officers Receive new Trainings
08/08/2022
PRESS RELEASE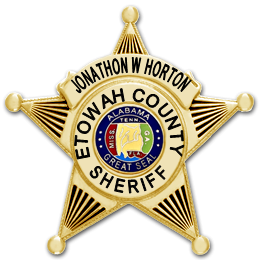 Wednesday August 3, 2022
School Resource Officers Receive new Trainings
(ETOWAH COUNTY,ALABAMA) The Etowah County Sheriff's Office School Resource Officer Division took part in a couple of in- house training classes this week to be the best they can to protect our schools, according to Sheriff Jonathon Horton.
On Monday Lead Forearms instructor Investigator Will Farley spent 8 hrs of firearms training with Sheriff's Office SROs. This training was basic carbine but was tailored exclusively for our SROs in their day to day operations in the school system.
On Tuesday and Wednesday county SROs spent time training on Tactical M&Ms. Tactical M&Ms stands for Tactical Movement & Medicine.
The first day of Tactical M&Ms, Dr. Thomas Page and Gadsden Fire Commander/JSOG Medic Eric Estes taught the Tactical Medicine session where school resource officers were taught how to "stop the bleed" which consists of applying different styles of tourniquets, wound packing, and how to apply chest seals. These concepts can be used to keep themselves and their partner in the fight should they become wounded during an active shooter event. These skills will also be used to help preserve the lives of the victims in the immediate area once the threat has been eliminated and until advanced medical care can arrive on scene.
Day two of the training was held at Glencoe High School and will be under the instruction of SRO Deputy Craig Tyler, DTF Agent Matt Sims, and Investigator Jeffery Riggs. The instruction consisted of up to date building clearing techniques consisting of limited penetration and dynamic entry. SROs will be participating in active shooter scenarios where they will be having to eliminate the threat in single officer responses, officer link ups, and team entries. Once the deputies have eliminated the threat they will be utilizing the skills from the previous day of tactical medicine by addressing simulated injuries on role players in these scenarios.
The sheriff's office has recently purchased personal medical kits that contain 1 pair of nitrile gloves, EMT shears, 1 swat -t tourniquet, 1 quick clot dressing, 1 emergency trauma dressing, 1 S Rolled Gauze, and 1 chest seal along with 1 cat tourniquet. The medical kits are to be carried on the school resource officer during day to day operations.
"The goal of these training is to equip our deputies with the proper up to date training and equipment to be able to keep our schools and communities safe during an active shooter event"