Etowah County Sheriff's Office DARE Camp 2022
04/27/2022
PRESS RELEASE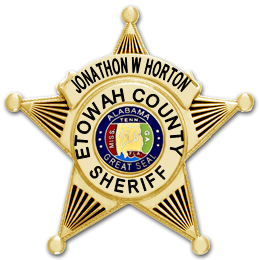 Tuesday April 26, 2022
Etowah County Sheriff's Office DARE Camp 2022
(Etowah County, Alabama), The Etowah County Sheriff's Office hosted its first D.A.R.E. Camp for Etowah County fifth graders on Tuesday, April 26 at the Church of the Highlands campus in Gadsden.
Through the assistance of the Etowah County Commission and Etowah County Board of Education, AMed Ambulance, Glencoe Police department the sheriff's office coordinated a fun and interactive day designed to encourage elementary students toward a positive future.
Fifth graders from Gaston, John Jones, West End, Ivalee, Southside, Highland, Glencoe, Carlisle, Duck Springs, Hokes Bluff and Coosa Christian elementary schools attended Students who participated in the D.A.R.E. Camp were selected from a lottery system after completing the D.A.R.E. program and writing an essay.
The camp featured eight different activities for students. The activities, divided into both indoor and outdoor stations, included an armored vehicle ride, a rock wall, impaired vision course (complete with a pedal kart and goggles),Traffic Accident Investigation demo, Drone and Throw-bot demonstration, internet safety class, Alabama Game & Fish Hunter Safety Demo and a mock crime scene, where students investigated and solved a case.
The D.A.R.E. (Drug Abuse Resistance Education) program manifested in 1983 through a partnership between the Los Angeles Police Department and the Los Angeles Unified School District, which recognized education's crucial role in the prevention of substance abuse. Despite the scarcity of drug prevention curriculum available for schools to implement at the time, LAUSD Health Education Curriculum Administrator Dr. Ruth Rich cultivated a curriculum of 17 lessons - taught by trained D.A.R.E. officers - geared toward elementary school students. The original curriculum taught specific information about certain drugs and the manner in which drugs affect the body.
"D.A.R.E. is a very structured program," said Horton. "It has a lot of research based in it - that's one of the things I cling to it for; it's got a lot of consistency.
D.A.R.E. focuses on fifth and seventh graders, forming positive decision-making habits in students before they enter middle and high school. While D.A.R.E. maintained a presence in Etowah County for a number of years, after 2014 several schools transitioned to alternate programs like Too Good For Drugs.
Horton also noted that while D.A.R.E. addresses the importance of proactively making beneficial decisions, its cohesion with local SRO officers maintains a positive representation of law enforcement officers for students to witness.
"Anything we can educate about gives them a better ability to make a correct informed decision," said Horton.
Horton thanks the Church of the Highlands for allowing the use of their facility, and Etowah County Commissioners Johnny Grant, Jamie Grant, and Craig Inzer Jr and Rep. Gil Isbell for attending the camp today.
The day wouldn't have been possible without all the sponsors that furnished door prizes for the kids, Family Savings, Yogurt Time, Yogurt Mountain, The Alley, Premier 16 Cinemas, Gadrock climbing gym, and Barone's Pizza and Arcade.
"The most important thing to me was seeing those fifth graders smile and get to come to D.A.R.E. Camp," said Horton. "And I know the officers loved it. I see them cutting up with the kids and having fun with the people that came - teachers, administration and students. It was just a really good day.