Chemical Endangerment Arrest
09/06/2022
PRESS RELEASE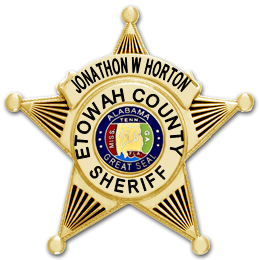 Tuesday September 6, 2022
Chemical Endangerment Arrest
(Etowah County, Alabama) An Gadsden woman has been arrested for chemical endangerment of a child, according to Sheriff Jonathon Horton.
Olivia Noemi Leal,(31) of Gadsden is charged with chemical endangerment of exposing a child to an environment in which controlled substances are ingested, produced or distributed, which is a felony, investigator Brandi Fuller said.
Leal was arrested on 09/02/2022 on warrants with Etowah County for possession of marijuana and possession of methamphetamine. At time of the arrest Leal stated that she was 8 months pregnant.
Leal admitted to smoking marijuana while being 8 months pregnant. She was given a urine test in which she tested positive for amphetamines, methamphetamines, and marijuana.
Leal's bond has been set at $10,000 cash, she must also go through an inhouse treatment program, and to be monitored by Etowah County Community Corrections upon release from the Etowah County Detention Center.
Olivia Noemi Leal