Drug Arrest
09/06/2022
PRESS RELEASE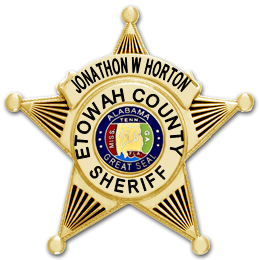 DRUG TRAFFICKING ARREST
Friday September 2, 2022
(Etowah County, Alabama) One individual has been arrested with drug charges in Etowah County, according to Sheriff Jonathon Horton.
JAVONNE JACKSON (23) of Gadsden, Al is charged with one count of Drug Trafficking (Synthetic Marijuana), Unlawful Possession of Controlled Substance (Oxycodone), Unlawful Possession of Marijuana Second, Resisting Arrest, and Attempting to Elude.
On August 24, 2022 Agents with the Etowah County Drug Enforcement Unit attempted to initiate a traffic stop on a vehicle that was driven by Javonne Jackson. Mr. Jackson did not stop and a vehicle pursuit ensued. The pursuit eventually ended after Mr. Jackson struck a tree with the vehicle and fled on foot. Agents were able to apprehend Mr. Jackson after a brief foot pursuit. Agents recovered approximately 153grams of Synthetic Marijuana, a small quantity of Marijuana, and Oxycodone pills.
Javonne Jackson was arrested and is being held in the Etowah County Detention Center on a $161,000.00 property bond.
The Etowah County Drug Enforcement Unit, Gadsden Police Department, Etowah County Sheriff's Office, FBI Safe Streets Task Force, and the FBI North Alabama Criminal Enterprise Task Force participated in the case.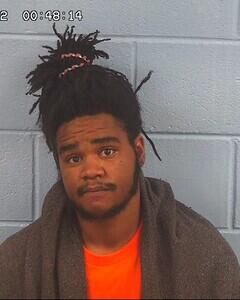 JAVONNE JACKSON