Theft Arrest
06/02/2022
PRESS RELEASE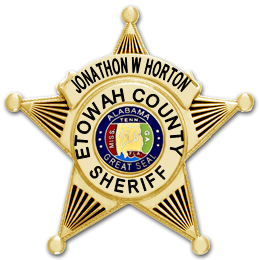 Tuesday May 31, 2022
Theft of Property Arrest

(Etowah County AL) An Attalla man was arrested and charged with Theft of Property 3rd, a felony according to Etowah County Sheriff Jonathon Horton.
Investigator Wesley Smith said Joe Morris is accused of stealing tools and catalytic converters from a property on Mayo Rd S. A neighbor heard the catalytic converters being cut off a vehicle. The suspect drove away from the scene when the neighbor approached.
The owner of the property was informed of the incident and went to the property before reporting the crime. Before the crime was reported Deputy Jack Beasley IV responded to a call of a subject littering. He made contact with Joe Morris and arrested him on an outstanding warrant.
After the arrest was made Deputy Beasley responded to the scene where the theft occurred. Pictures of the suspect vehicle matched the vehicle that Morris was driving. The stolen property was recovered from Morris's vehicle and returned to the victim, Smith said.
Morris is currently incarcerated at the Etowah County Detention Center with bonds totaling over $3,800.00.