DRUG TRAFFICKING ARREST
02/23/2023
PRESS RELEASE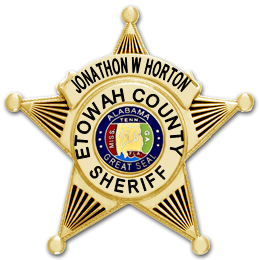 DRUG TRAFFICKING ARREST
Thursday February 23, 2023
(Etowah County, Alabama) One individual has been arrested with drug charges in Etowah County, according to Sheriff Jonathon Horton.
Kristen Amber Ball (30) of Gadsden, Al is charged with Four (4) counts of Drug Trafficking (Methamphetamine) and One (1) count of Drug Trafficking Synthetics).
On February 21, 2023 The Etowah County Drug Enforcement Unit executed a Search Warrant at the residence of Kristen Amber Ball located at 1102 South 10th Street Gadsden, Al. 35901. The Search Warrant followed an investigation that consisted of Drug Sales from the residence. During the course of the investigation The Etowah County Drug Enforcement Unit recovered approximately 2.3 pounds of Methamphetamine and over five ounces of Synthetic Marijuana. Kristen Amber Ball was arrested and is being held in the Etowah County Detention Center on a $525,000.00 cash bond and also a $50,000.00 Surety bond.
This investigation is still ongoing and additional state and federal charges could be filed related to this case.
The Etowah County Drug Enforcement Unit, Etowah County Sheriff's Office, Gadsden Police Department, the FBI North Alabama Criminal Enterprise Task Force, and the FBI Safe Streets Task Force participated in the case
Kristen Amber Ball