Promoting Prison Contraband Arrest
02/24/2023
PRESS RELEASE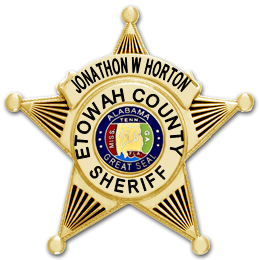 Promoting Prison Contraband
Friday February 24, 2023
A Gadsden woman has been charged with Promoting Prison Contraband in the 1st Degree, according to Sheriff Jonathon Horton.
Mary Johnson Hammett, 41, of Gadsden has been arrested for Promoting Prison Contraband 1st Degree, states Investigator Jason Argo.
On February 13th while transporting inmates from court to the Etowah County Detention Center, deputies located a cell phone that had been brought back to the jail by an inmate.
During the investigation into how the cell phone entered the detention facility, Mary Hammett was seen on a camera in an Etowah County circuit court room handing the cell phone to an inmate. A review into how inmates are being transported and handled while in court is being conducted to reduce the risk of this happening again.
Two inmates have been charged in connection to the incident, and more charges are expected.
Mary Johnson Hammett