Stolen Property Arrest
02/25/2023
PRESS RELEASE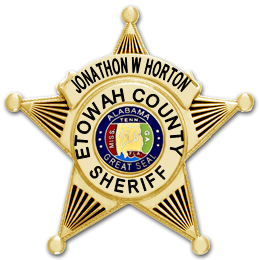 Stolen Property Arrest
Saturday February 25, 2023
(Etowah County) An Attalla Man has been arrested and charged with Receiving Stolen Property in connection with a vehicle, according to Sheriff Jonathon Horton.
Shawn Wesley Whitmore (38) was arrested and charged with Receiving Stolen Property 1st and Attempting to Elude a Police Officer, states Investigator Shannon Thomas.
On February 19, 2023 Etowah County Sheriff's Office dispatch received a tip that Shawn Wesley Whitmore, a wanted felon, was staying a 388 Leeth Gap rd. Etowah County Deputies Anthony Davis, Logan Gibson Reserve Deputy DJ Thrasher, along with help from Sardis PD, went to the residence to locate Whitmore.
While enroute, dispatch advised responding units that an updated tip stated Whitmore was driving a white nissan pathfinder that possibly had a switched tag. As units approached the driveway of the residence, they observed a white pathfinder pulling onto Leeth Gap Rd the pathfinder quickly backed back into the driveway. The driver quickly exited the vehicle and ran from deputies. After a brief foot chase, Whitmore was found lying down in a wooded area attempting to hide. Whitmore was taken into custody.
The license plate of the pathfinder, was actually registered to a dodge charger, the pathfinder was determined to be stolen out of Gadsden.
Whitmore was booked into the Etowah County Detention Center on Probation Violation Warrants for Burglary and new charges of Receiving Stolen Property and Attempting to Elude a Police Officer, and has no bond.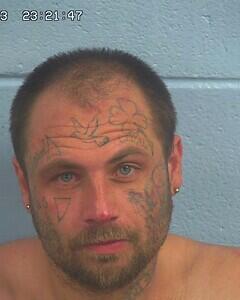 Shawn Wesley Whitmore