Shooting leaves two injured and one Jailed
03/13/2023
PRESS RELEASE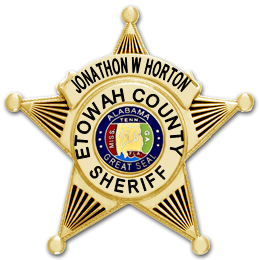 Shooting leaves two injured and one Jailed
Monday March 13, 2023
Two men wounded and one jailed after Friday night shooting, according to Sheriff Jonathon Horton.
Etowah County Sheriff's Office received calls of two people shot in the area of Highway 278 East close to the Calhoun County line around 10:00pm on Friday.
When deputies arrived the found two males suffering from gunshot wounds. Piedmont Rescue transported one male to a Gadsden area hospital with serious injuries and the other male was taken to a Birmingham hospital by Survival Flight with life threatening injuries.
Etowah County Sheriff's Investigators and Jacksonville State University Center for Applied Forensics responded and processed the scene and conducting interviews.
Charles Mize (21) was arrested and placed in the Etowah County Detention Center on Saturday for Assault 1st and Reckless Endangerment in reference to the shooting. Mize is being held on a $105,000 bond.
"This was a fairly large scene with multiple witnesses and investigators are still working through the evidence. Further charges and arrests could come."
Charles Mize