Early Morning Round Up lands 53 in jail on Monday
03/14/2023
PRESS RELEASE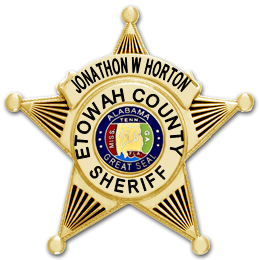 Early Morning Round Up lands 53 in jail on Monday
Tuesday March 14, 2023
(Etowah County) A thick stack of warrants inspired by the month, "Operation March Madness," for Etowah County's latest drug roundup, states Sheriff Jonathon Horton.
By 6am Monday Agents with the county's Drug Enforcement Unit, along with Etowah County Deputies and police officers from Gadsden, Glencoe, Southside, Altoona, Rainbow City and Attalla, even U.S. Marshals and F.B.I. agents, fanned out across the county, with four teams covering Gadsden and outlying parts of Etowah County.
They were armed with warrants, on roughly 135 individuals. Most being for Drug Trafficking, Distribution and Possession. 53 Arrest were made, some of those suspects will face extra charges as agents, and Officers confiscated various drugs, drug paraphernalia, including scales.
"The teamwork that was displayed on Monday was exceptional! Teamwork and communication are essential for successful operations and we are fortunate to have both. I also want to thank the citizens of this county for all the tips you submit us because tips play a vital role in our success." states Sheriff Jonathon Horton.