Burglary Related Arrest
03/17/2023
PRESS RELEASE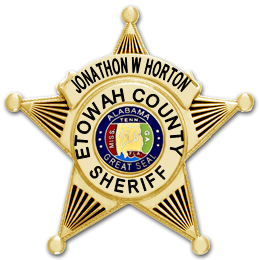 Burglary Related Arrest
Friday March 17, 2023
(Etowah County) A Gadsden man has been arrested on Burglary related charges, according to Sheriff Jonathon Horton.
Benjamin Lee Hunter (41) has been arrested charged with Possession of Burglary Tools, criminal Mischief 3rd, Criminal Trespass 3rd, states Investigator Shannon Thomas.
On March 7 a next door neighbor of 1618 Vaughn Rd noticed a white truck pull into the driveway and no one should have been there. The neighbor noticed a white male get out and walk through the woods. The neighbor shouted at him that he was on private property. The male then ran back into the woods. The neighbor then called 911 and went to check the residence.
As deputies arrived on scene, the neighbor noticed the lock was damaged on the shed and the backdoor at the residence was damaged, however, nothing appeared to be missing at the time.
Deputy Hallmark and Deputy Rowan arrived on scene and took the Sheriff's office K-9 unit through the woods. K-9 "tedi" and handler deputy Hallmark tracked the suspect, to a residence on Silo Rd. Suspect was found inside the residence at that location, a flashlight and vise grip pliers were found in his front right pocket by deputies. The pliers had metal shavings on them and matched the damage to the victim's lock hasp on the shed.
The suspect was identified as Benjamin Hunter and he was wanted on Felony warrants. The suspect was taken to investigations for questioning and held for charges.
"This is another great example of neighbors looking out for each other, and when seeing something, saying something"
Hunter was later interviewed at the Sheriff's Office and admitted to being on the property. He is being held on $68,000 in bonds from the warrants and new charges.
Benjamin Lee Hunter