One deceased and one critical due to assault with knife
07/18/2023
PRESS RELEASE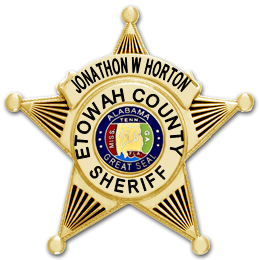 One deceased and one critical due to assault with knife
Tuesday July 18, 2023
(Etowah County, AL) A female is deceased and a male is currently in critical condition due to an altercation involving a knife, according to Sheriff Jonathon Horton.
On Monday July 17, 2023 just before 12pm Etowah County Sheriff's deputies responded to N. Oak Rd. in the Tidmore Bend community in reference to an aggravated assault involving a knife.
Upon arrival of Deputies, they found two adult subjects suffering from severe knife wounds. A female was pronounced deceased on the scene and a male was transported to a Gadsden area hospital with life threatening injuries, states Horton.
The names are being with held at this time due to next of kin notifications and ongoing investigation. As soon as more information becomes available it will be released.
All involved parties are located and there is no threat to the community.