Car Break-ins/ Attempted Murder Arrest
08/03/2023
PRESS RELEASE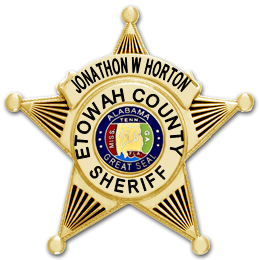 Car Break-ins/ Attempted Murder Arrest
Thursday August 3, 2023
(Etowah County, AL) Several are in custody after a rash of car break-ins thought to be gang-related turned violent recently when several suspects shot at a vigilant neighbor who confronted them, according to Sheriff Jonathon Horton.
Six young thieves, part of a larger group, went on a spree the night of July 23 that spanned several jurisdictions, police said. They stole anything that was in unlocked cars including money, guns and even a Bible, said Investigator Jeff Riggs.
The unmarked car of Jacksonville State University's campus police chief was one of the cars hit.
"Females were the lookouts, and the guys did the stealing," he said. It had been going on in the area for two weeks. Gadsden alone had 30-40 break-ins during that period.
At about 9 p.m. July 23, a resident on Stewart Avenue in the Camp Sibert neighborhood of Attalla was sitting in his open garage when he saw a white Ford Explorer go by with its lights turned off, said Attalla Chief Dennis Walker.
Knowing about the break-ins in the area, the neighbor decided to follow the Explorer on his ATV. He surprised the group as they were breaking into a car nearby, and he tried to block them in, Walker said. The suspects went around him, and he continued to follow them.
At that point, the occupants of the car start shooting at the resident, striking his ATV, police said. He jumped off and took cover behind a tree, and ultimately wasn't injured. He called police with a description of the driver and a partial license plate number, said Attalla Chief Investigator Doug Jordan.
The stealing continued, with several residents calling 911. The suspected group stopped at one house and a Chevy Cobalt was stolen. Deputies located and began chasing the stolen vehicle and eventually pulled it over.
By this time, several authorities in the area were looking for the Explorer. Descriptions of the suspects from victims and the partial license plate number were used to find them.
St. Clair County officials were familiar with the alleged driver, Kristen Ramey, 21, from Leeds. She's been charged with attempted murder and a probation violation, and is being held there.
The two shooting suspects in Attalla, both juveniles, have been charged with attempted murder and breaking and entering. Ladondrick Hughley, 19, of Gadsden, has been charged with auto theft. Kimberly Stephens, 18, of Leeds, has been charged with breaking and entering.
Another juvenile was not in custody as of Wednesday, according to Sheriff Horton. More charges are pending.
After interviewing the suspects individually, it came out that some of them had come from Birmingham. But being from the area, at least one knew the more lucrative neighborhoods to hit.
Sheriff Horton would like to thank the St. Clair County Sheriff's Office, St. Clair County Drug Unit, Attalla and Leeds Police department for all their tireless work and help in these cases.
"This was just good old fashion police work, were several agencies come together, share information and work together to solve cases," states Sheriff Horton.