Etowah County Law Enforcement Memorial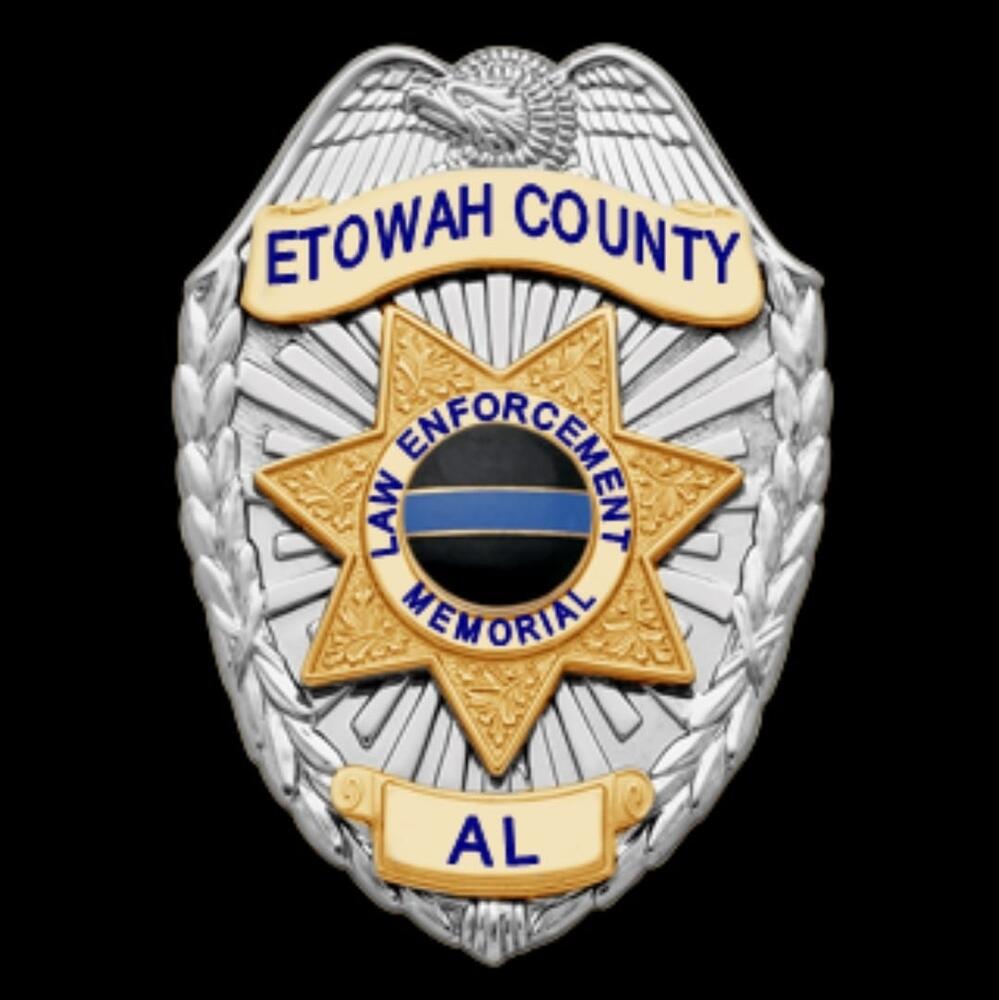 A shootout in Etowah County in 1997 in which a deputy with the Etowah County Sheriff's Office was killed led to the formation of the Etowah County Law Enforcement Memorial.
Captain Chris McCurley was killed October 10, 1997 in a shootout with a drug dealer in Rainbow City.
A granite monument containing the names of law enforcement officers killed in the line of duty, from Etowah County, was unveiled in May 1998 at Noccalula Falls Park. The monument now sits on the grounds of the Etowah County Courthouse (South 8th Street side).
The creation of the Law Enforcement Memorial Board was founded in 1999 by officers and family members of slain officers.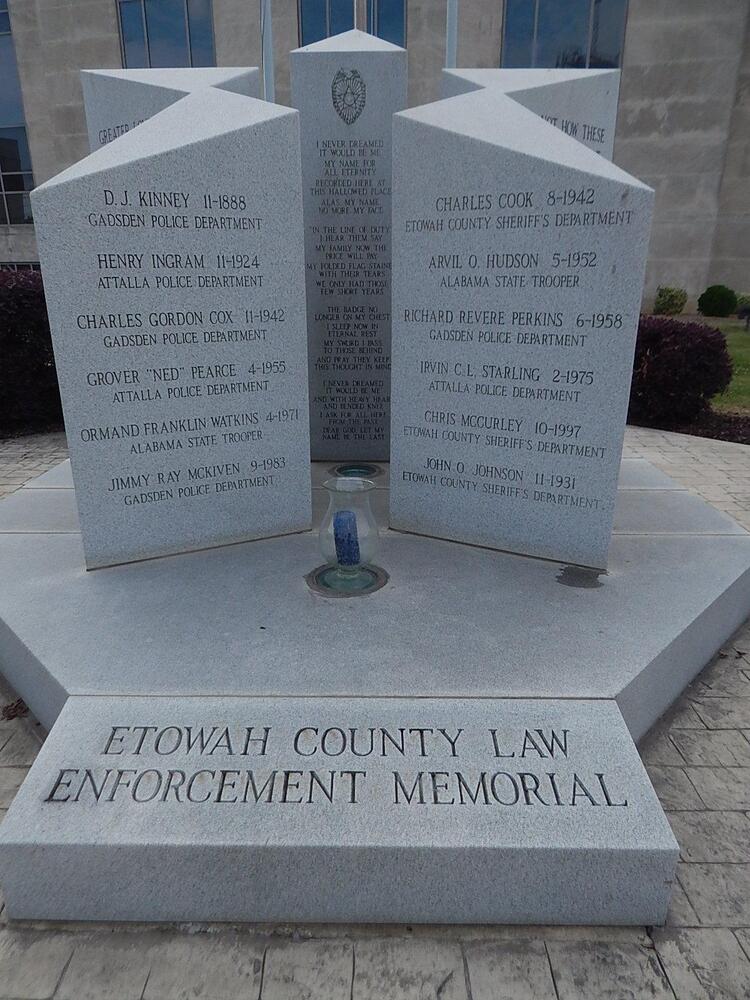 A roadblock takes place each year on the second Saturday in October, near the time of the anniversary of the shooting, as a fundraiser for the memorial board.
Initially, collections were used to pay for the monument. Since then, donations have been used to help law enforcement officers who are sick or injured and out of work and in need of support from their law enforcement family.
Contributions also pay for an officer to attend the national candlelight vigil held each year in Washington, D.C.
Anyone who wishes to make a donation to the memorial fund can mail it to:
Etowah County Law Enforcement Memorial
128 South 8th Street
Gadsden, AL 35901
The following names are inscribed on the memorial:
D.J. Kinney, Gadsden Police Department, 11/12/1888
J.N. Holsonback, United States Marshal, 1/11/1902
Pink Jenkins, Attalla Police Department, 9/26/1903
Elbert R. Abernathy, Etowah County Sheriff's Office, 08/18/1906
Ernest W. Birt, Etowah County Sheriff's Office, 2/14/1911
William A. Patterson, Alabama City Police Department, 1/1/1912
Henry Ingram, Attalla Police Department, 11/2/1924
Henry "Newt" Wilson, Piedmont Constable, 11/23/1926
John W. O'Bryen, Etowah County Sheriff's Office, 9/1/1929
John Oscar Johnson, Etowah County Sheriff's Office, 11/20/1931
Charles Cook, Etowah County Sheriff's Office, 8/1/1942
Charles Gordon Cox, Gadsden Police Department, 11/17/1942
Arvil O. Hudson, Alabama State Trooper, 5/12/1952
Grover C. "Ned" Pearce, Attalla Police Department, 4/12/1955
Richard Perkins, Gadsden Police Department, 6/4/1958
Ormand Franklin Watkins, Alabama State Trooper, 4/11/1971
C. L. Starling, Attalla Police Department, 2/22/1975
Jimmy Ray McKiven, Gadsden Police Department, 9/16/1983
Peter Christopher McCurley, Etowah County Sheriff's Office, 10/10/1997
John Scott Starratt, Immigration and Naturalization Service, 1/31/2001