Detention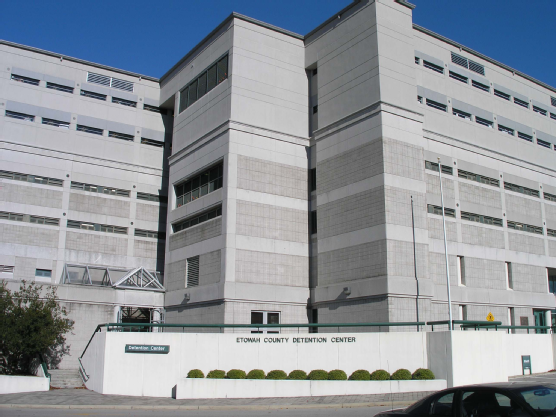 Logistics
Mission
To plan, implement, maintain, and manage the efficient use of personnel and resources for operational success.
Vision
To work together as a team of motivated and positive public servants in accomplishing our mission of efficient personnel and resource management.
We will serve by:
Equipping the Operations Division in providing safe, secure, standardized, and accountable detention for Etowah County.
Empowering our personnel through training and ongoing educational opportunities to serve with integrity and professionalism.
Efficiently manage and maintain the use of equipment, technology, and resources.
Operations
Mission
The Etowah County Sheriff's Office Detention Operations Division proudly serves as a team of professionals who daily display integrity and accountability, while providing safe, secure, stimulating, and standardized detention for Etowah County, Alabama.
---
The Operations Division, of the Department of Detention, is the largest division within the Sheriff's Office. More than two-thirds of the detention center's staff is assigned to Operations. This division is composed of three sections: Custody, Programs, and Compliance. With the support of the Logistics Division (link to Logistics Division), these teams manage the daily operation of the facility.
---
Custody Section
The Custody Section is responsible for inmate and detainee custody and care from initial intake until release. The Custody Section serves as liaison to the Courts for scheduling inmate court appearances and to Patrol for transportation to and from the Alabama Department of Corrections.
---
Booking Unit
Booking is the entry and exit point of the Detention Center. In booking, all who enter are first searched. The belongings of the inmate/detainee are inventoried in their presence and then secured. Each person is interviewed concerning personal and emergency contact information. Photographs, commonly referred to as "mug shots," are then taken. Through a series of identification number checks and fingerprinting, the true identity of the inmate is determined. These queries search to determine if a person is wanted by any other law enforcement agency. Based on the arrestee's charges, bond conditions, probation or parole, and warrants by other agencies, determination is made if the person can be released.
For those not eligible to be released, further checks are conducted to include: medical and mental health needs, initial security classification and housing unit assignment. When appropriate, additional search of inmates may be conducted prior to detention center clothing being issued. A shower is located in the changing room and may be used by the inmate. Personal clothing is inventoried along with other property and placed in property storage. Inmates/detainees with cash at the time of booking place their money into a kiosk which creates an account that can be used to purchase items from the detention center.
For information regarding inmates/detainees in custody, you may call 256-549-5408 or email booking@etowahcounty.org.
---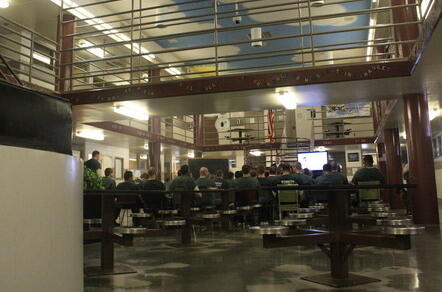 Housing Units
Once the booking process is complete, the person is then escorted to one of ten housing units. Within the minimum and medium custody housing units, there are no barriers separating detention deputies and the inmates/detainees. This type of detention center management is known as direct supervision.
According to the National Institute of Corrections, this design allows staff to interact continuously with inmates in the housing units, actively supervising them to identify problems in their early stages. Detention deputies utilize basic management techniques to prevent negative behavior and encourage positive behavior. This allows staff to maintain direct control of the housing unit and establish a professional supervisory relationship with inmates.
In special management and maximum security housing units, inmates/detainees are often separated from others housed in those units. In these housing arrangements, detention deputies monitor the activity of the unit indirectly through security glass and video surveillance.
Doctors' Care Physicians, P.C.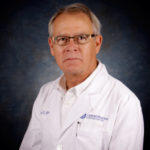 Dr. Roger Buck Doctors' Care Physicians, P.C., of Gadsden, AL, is the medical contractor for the Etowah County Detention Center. The group has been providing services to the Detention Center since 2005.
Doctors' Care is a primary care group practice, founded in 1984, by Roger S. Buck, MD who is the Medical Director.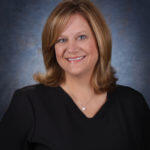 Cassi R. Kellett, RN, MSN serves as the Health Services Administrator. Both are Certified Correctional Healthcare Professionals, and the Etowah County Detention Center is accredited by the National Commission for Correctional Healthcare.

Medical Services
The Medical Unit consists of an examination/treatment room, x-ray and dental suite, medication area, mini-lab, patient waiting room, and cells for housing observation patients. Staffing is provided 24/7, and consists of RNs, LPNs, Medical Assistants, X-ray Tech, Lab Tech, Dentist, Dental Assistant, Physician, Nurse Practitioner, and a Mental Health Professional.
The range of services includes medical, dental, mental, and preventive healthcare. Screening for TB, HIV, and Syphilis is offered as well. Area hospitals and medical specialists are regularly utilized.
All individuals receive an initial healthcare screening while in the booking area of the Detention Center. Once they are moved to the housing units, a more thorough examination is conducted in the Medical Unit by a RN, physician, or nurse practitioner. Necessary medications and treatments are provided, and chronic medical conditions are followed regularly by the physician, nurse practitioner, or an appropriate outside medical specialist.
In addition to the chronic care services that are delivered, Health Appraisals, Yearly Physicals, Sick Call Requests, Nurse Evaluations, and Urgent Evaluations are conducted daily in the Medical Unit. Medical staff likewise responds to emergent needs within each unit. Mental health needs are addressed by the Mental Health Officer in the form of Mental Health Evaluations, Mental Health Follow-ups, and necessary counseling. CED Mental Health Center assists with providing routine psychiatric services.
---

Program Section
The Program Section is responsible for facilitating a wide range of inmate/detainee programming. Courses, sessions, and projects involve educational, therapeutic, religious, social, recreational, special needs, and community service activities. Each member of the Program Team specializes in a unique subject area to better facilitate programing in their area of responsibility. Regularly, over one hundred and twenty five volunteers from educational, religious, and civic organizations give of their time as part of the Programs Team.
The Program Section is lead by supervisor Sgt. Carrie McClung. She may be contacted directly by telephone at 256-549-2194.
---
The IMPACT Program was started in 2021 and replaced the SAP Program which was started in 2004. The IMPACT Program focuses on intervention and life skills. This is a 10 week program that goes into detail on 4 major tops that will help them be successful in their everyday life (Leadership, Team Building, Communications, and Problem Solving). Throughout this program, they will be given several different task and situations to help them better understand how to apply them to their life.
Sheriff Jonathon W. Horton has also reached out to several other partners to offer other resources for them such as;
Gadsden State Community College (GED, Ready to Work, Fatherhood Initiative Program, etc.)
Clinic 5 (Vivitrol Program)
State Probation
And several other volunteers
Due to the high demand for the program and the limited resources, we currently only accept court ordered persons from courts of the 16th Judicial Circuit.
---
Influence Program
In partnership with Keep Etowah Beautiful Inc., the Influence Program started in 1993. Supervised by a detention deputy, inmates daily walk the roadways of Etowah County picking up litter and other debris. Inmates selected for the Influence Program are nonviolent offenders who volunteer for the job. After a background check, they are approved by jail administration.
---

Renew Our Rivers
The Etowah County Sheriff's Office is working to clean up the county by joining the efforts of Renew Our River. More than 35 inmates, from the Substance Abuse Prevention Program, spend time each April picking up trash and removing debris from the river banks of the Coosa River.
Renew Our Rivers is an award-winning environmental river cleanup program that began as Renew the Coosa, a vision of retired Alabama Power employee Gene Phifer. Now in its 18th year, more than 10 million pounds of trash and debris have been removed from Alabama and Southeast rivers.
---
Religious
Weekly, volunteers affiliated with various religions come into the detention center and present programing to inmates/detainees. Accommodations are made to allow inmates/detainees to observe and participate in religious activities as they personally desire.
---
Volunteers
Regularly, over one hundred and twenty five volunteers from educational, religious, and civic organizations give of their time as part of the Programs Team. All volunteers must go through an application, interview, and background investigation process.
---
Compliance Section
The Compliance Section is responsible to provide oversight to ensure adherence to local, state, and federal laws and accreditation standards in all aspects of the detention center. Each member of the Compliance Team specializes in a unique subject area to provide specific guidance to administration and staff on these matters. Compliance Team members serve as advocates for inmates and detainees, answering requests, assisting in meeting needs, and resolving conflict among inmates/detainees and detention deputies.
The Compliance Section is led by Captain Mike O'Bryant. He may be contacted by email at wobryant@etowahcounty.org.