Marine Division / Dive Team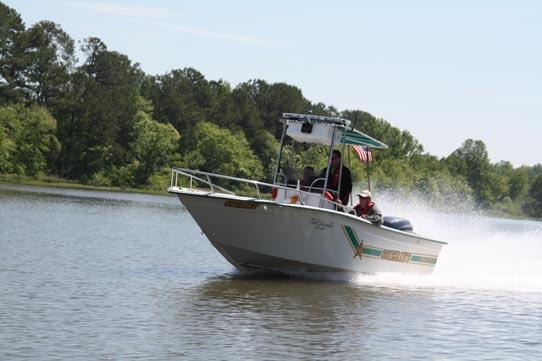 The Marine Unit was created in 2008 to provide law enforcement services to the waterways of Etowah County.
The Marine Unit is responsible for patrolling the Coosa River and Neely Henry Lake waterways with an emphasis on boater and waterway safety. This unit operates primarily during the summer months, and frequently assists with special events such as major fishing tournaments and parades. The Marine Unit is often called upon to assist other agencies, including the Alabama Department of Conservation and Natural Resources (Fish & Game Wardens), Search and Recovery Teams, and Alabama Law Enforcement Agency's Marine Division. Deputies assigned to this unit are well trained in boating safety practices as well as laws governing the safe operation of watercraft, and enforce these laws in order to provide a safe and pleasurable experience for all who choose to enjoy life and activities on the Coosa River and Neely Henry Lake.
Utilizing a response patrol boat the unit responds to boating accidents, missing boaters, drowning investigations, and search and recovery operations.
The Marine Unit also uses a MK2S vessel to pull trees and large debris from the river. This includes storm damage to piers, boat houses and sunken vessels. The boat is used to better Etowah County by maintaining the Coosa shoreline, dive team operations and special events such as Renew Our Rivers. This vessel is not used for regular patrol functions.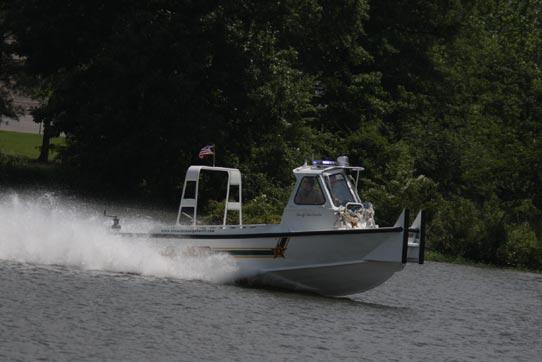 For more information on boating safety and regulations, please go to https://www.alea.gov/dps/marine-patrol.
---
Dive Team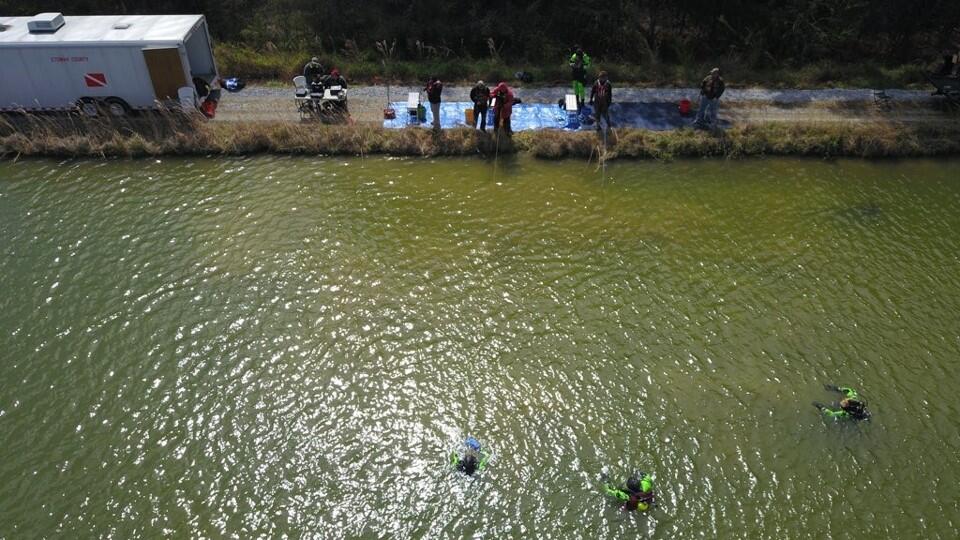 The Etowah County Sheriff's Office Dive Team is a specialized unit of Deputies and Officers trained in underwater investigation, search and recovery skills. The Team conducts search and recovery operations for lost or stolen property, crime evidence and impediments to navigation. Top-water and underwater rescue skills are utilized frequently, and unfortunately, so too are underwater drowning victim recovery techniques.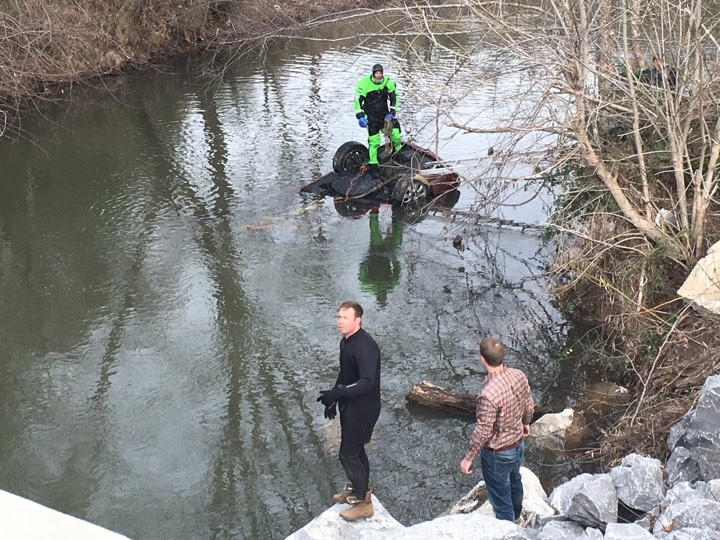 The Dive Team is comprised of personnel from the Sheriff's Office and Gadsden Police Department.
Dive Team members receive regular training throughout the year, which is designed to maintain a satisfactory level of diving knowledge and skills. The training includes courses in Open Water Diving, Science of Diving, ERD II Diver Technician, ERD 1 Diver Technician, ERD Dry Suit Diver, Rescue Diver, Still Water Surface Rescue, ERD Full Face Mask Diver, Auto Sub-Surface Extrication Search and Recovery OPS Diver. Diving First Aid, Emergency Management and CPR are basic requirements for Rescue Diver Certification.
Dive Team members train with an underwater communications system that is intended to provide enhanced coordination between divers and top side. A diver's ability to communicate with personnel top side provides an enhanced level of safety for personnel who are called upon to conduct the tedious and sometimes dangerous task of searching the murky waters of lakes, rivers and ponds.
Sheriff's Office Dive Team members are often called upon to assist other area agencies with underwater searches for evidence or missing persons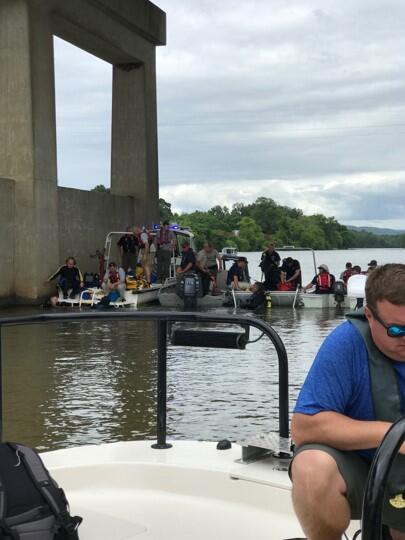 If you are involved in an incident where the Dive Team may be activated, your observations of the incident will be greatly appreciated. This will make the investigation of the incident and recovery proceed smoother and will possibly decrease the amount of time involved by the Dive Team and other involved agencies.